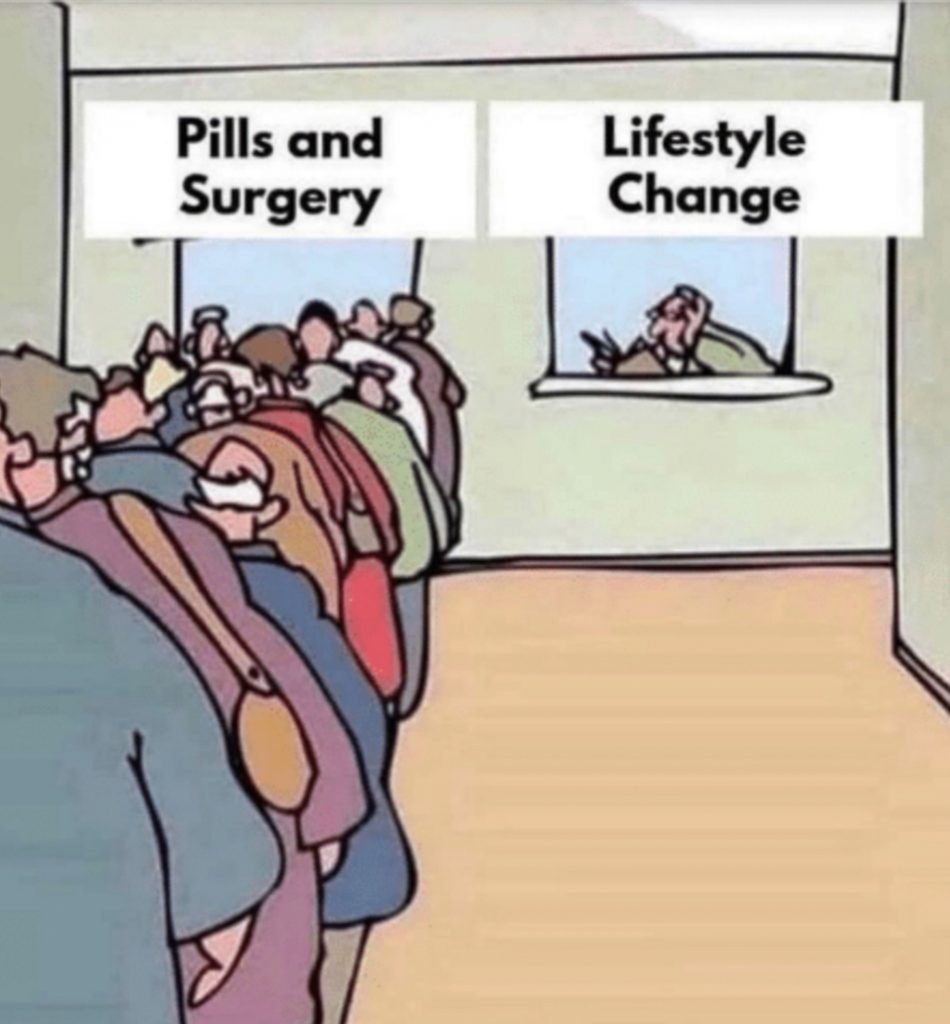 Evidence has recently shown that the average adult in the UK spends more time on the toilet every week than exercising, so get off the toilet in honour of National Fitness Day 2019.
While you may not think that you fall into this category, research has found that many adults spend more than 7 hours a day sitting down at work, on transport or in their leisure time.
Those over 65 spend 10 hours or more each day sitting or lying down, making them the most sedentary age group.
WHY ARE PEOPLE SO SEDENTARY?
Nowadays, people are less active than previous generations. Work and household tasks are less effortful due to advances in technology – we are able to wash our clothes and dishes in a machine, we can shop online, we watch more TV and play more computer games. Although great for our convenience, we move around less and burn off less energy than people used to. We are more sedentary.
The Department of Health has called this sedentary lifestyle a silent killer.
What better time to adopt healthy habits and benefit from better health than on National Fitness Day 2019.
Scientific evidence has shown that the physical benefits of regular exercise include:
• up to a 35% lower risk of coronary heart disease and stroke
• up to a 50% lower risk of type 2 diabetes
• up to a 50% lower risk of colon cancer
• up to a 20% lower risk of breast cancer
• a 30% lower risk of early death
• up to an 83% lower risk of osteoarthritis
• up to a 68% lower risk of hip fracture
• a 30% lower risk of falls (among older adults)
• up to a 30% lower risk of depression
• up to a 30% lower risk of dementia
• can make you fitter
• can help you lose weight and prevent obesity
• helps you build strength and muscle
• keeps your joints supple
DOES EXERCISE HELP MENTAL HEALTH
YES, YES, YES! Your mind and body are not 2 separate entities. They are both part of you and one affects the other. What you do with your body has a powerful effect on how you feel.
Physical activity stimulates the release of your feel good, mood elevating hormones – endorphins and serotonin. Regular exercise means regular release of these hormones. This reduces symptoms of stress, depression, anxiety and boosts self esteem, mood, sleep quality and energy.
See what the NHS has to say about exercise and mental health. https://www.nhs.uk/conditions/stress-anxiety-depression/mental-benefits-of-exercise/
LOOKS LIKE THE MIRACLE CURE WE'VE ALL BEEN WAITING FOR, DOESN'T IT? SO WHAT DOSE DO WE TAKE?
The NHS Physical Activity Guidelines for Adults (19-64 years) https://www.nhs.uk/live-well/exercise/ give various options for cardiovascular intensity, but they are consistently clear that strengthening exercises should be done on 2 or more days per week. The NHS cites Pilates and body weight exercises (which we do in pilates) as effective strengthening exercises.
WHY PILATES, AND WHY PILATES PHYSIO PLANET?
Firstly, I love Pilates and love knowing that I am having a positive effect on those who access classes via my website, as well as through my local classes.
There are so many benefits to Pilates. As well as all the benefits of exercise listed above, evidence has shown Pilates can:
• Reduce back, neck, knee and shoulder pain
• Control symptoms of fibromyalgia
• Control symptoms of chronic pain
• Reverse osteoporosis
• Increase function
• Improve balance
• Reduction in prescription medication and their side effects
• Improve sleep
• Feel generally better and more relaxed
Click here to read if Pilates is for YOU
What are you waiting for – get off the toilet, improve your health, sign up to Pilates today. To celebrate National Fitness Day 2019 enter the code Fitness to get £5 off your monthly subscription.